Agriculture Insurance and Agribusiness Insurance
As one of the oldest and most valuable professions in the world, farmers and ranchers have a taxing job. Facing unique challenges living where you work, as a farmer you need a special form of agribusiness insurance coverage to safeguard your dwelling and your business.
We recognize the agricultural industry requires specialized coverage. At Brownlee Agency we strive to meet the needs of our clients by offering extensive lines of agriculture insurance coverage and personal account attention to Sylvester, Moultrie, Tifton, Valdosta, Albany, GA, and surrounding areas. From the family-owned farm to the complex corporate operation, we have the ability to meet your unique agribusiness insurance needs. Call us today to learn more about our agriculture insurance options.
Agriculture Insurance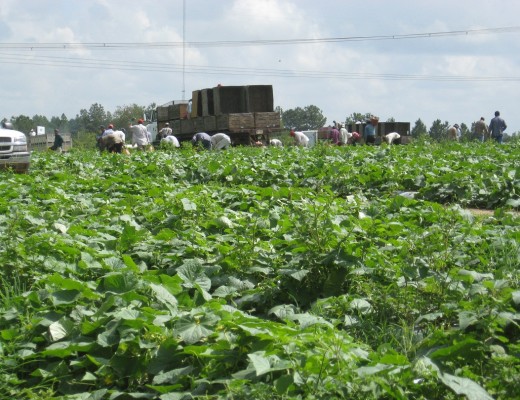 If you're not an insurance agent, then you may be wondering what exactly is agriculture insurance protection? Agriculture insurance helps farmers and ranchers stay protected against the perils that can cause loss of or damage to livestock. Also referred to as farm insurance or agribusiness insurance, agriculture insurance offers coverage for your personal property directly related to your farm or ranch. By combining business insurance aspects with home insurance protections, agriculture insurance protects the unique risks of farmers as homeowners and business owners.
Whether you're a one-man operation or have 100 employees, you need agriculture insurance to keep your livelihood protected. Agriculture insurance helps farmers and ranchers through a range of coverage options that include:
Livestock Coverage
Farm Machinery & Equipment
Property Insurance
Home Insurance
Farm Structures
Farm Insurance
If you're a farmer or rancher in Sylvester, Moultrie, Tifton, Valdosta, Albany, GA, or the surrounding areas, we can offer you with the farm insurance you need to stay protected no matter what peril comes your way. Having a bad season? Maybe your equipment is down? Whatever the risk, peril, or incident, we're here to offer you the farm insurance protection needed to protect your farming business.
Farm insurance protection is determined by three key factors, including:
Additional Structures– If you have secondary structures such as barns or stables, then you need agribusiness insurance protection.
Income-Earning Livestock– Do you depend on livestock for a living? Agriculture insurance can protect your interest in those animals and your livelihood.
Employees– As a business owner with employees you need to protect your liability with agriculture insurance protection that includes business insurance aspects.